Drive away cover gets your new car home safely
Picking up a new car for the first time is incredibly exciting. Getting behind the wheel and turning the key for the first time will put a smile on the face of any driver.
Once you've signed the paperwork and it's all yours, the first thing you'll want to do is take your new motor out for a spin, but that's where you could end up in trouble.
If your new vehicle isn't properly insured when you want to drive away, you could find yourself facing unlimited fines, points on your license and even having your car confiscated.
If you're waiting for your new annual policy to begin or just need to time to find the best insurance deal for your new car, don't worry because you can get drive away insurance that covers you until you arrange annual cover.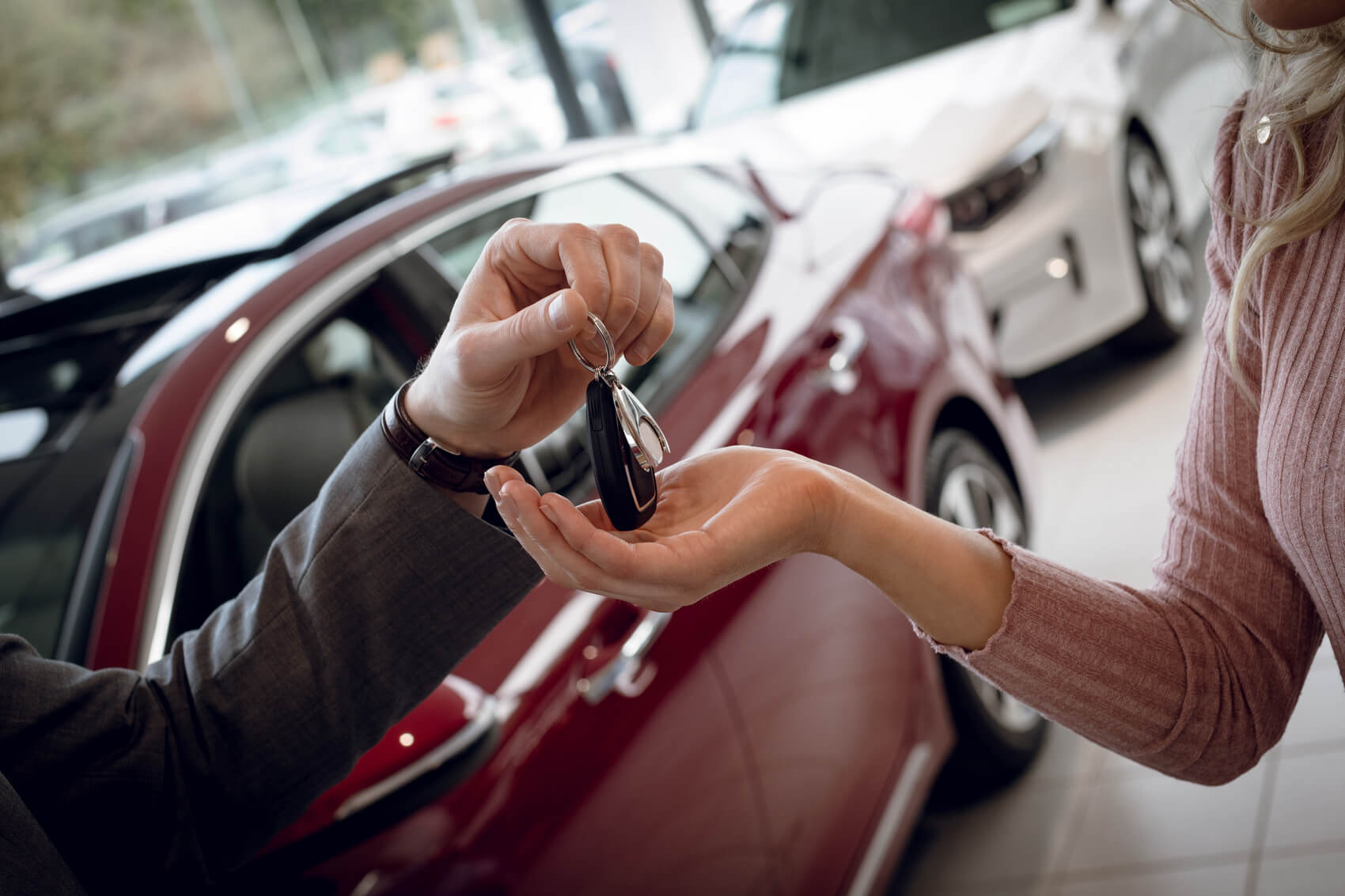 What is drive away insurance?
Drive away insurance is ideal for drivers looking to cover their new vehicles temporarily.
New car cover is available for just 1 hour up to 28 days so you can drive your new car home immediately and take your time while you arranged an annual policy.
Temporary insurance is not only flexible but also incredibly quick to arrange. For most people getting a quote takes just a few minutes and only requires a few bits of basic information about the driver and the vehicle.
Once you've chosen the policy that best suits you, you'll be given quotes from our panel of insurers. After selecting the quote you want, your cover will begin the minute you selected.
Policy documents are emailed to you instantly so there's no waiting around. It's perfect for impulse buys as cover can be instant.
Generally car insurance is more expensive for a first time insurance buyer, but even insurance for first time drivers over 25, it can be expensive. With temporary insurance you can spend time searching for the right annual insurance policy and still use your new vehicle from the moment you buy it.
With new car cover arranged, you're free to drive your new vehicle home and then for as long as your policy lasts, you can use your car safe in the knowledge that you're legally insured to be on the road.
As a standalone policy, it will have no effect on any existing policies you have and any No Claims Discount you've been building up. This can be really helpful if you're buying annual cover in the near future.
With temporary insurance you get:
Quick quotes
Instant cover
A range of policies to compare
Comprehensive cover
A separate policy with no impact on your No Claims Discount
Flexible durations to suit your needs
Access to a range of affordable, handy extras
Drive away insurance from dealers
When buying a new car, it's very rare to buy a new car with insurance in the UK, therefore you might find that your car dealer wants to offer you drive away insurance that will usually last 5-7 days.
This offer may suit you but for many, it's often expensive and inflexible meaning that you'll have to pay extra for cover you don't want.
With the growing trend of buying cars online through sites like eBay and Gumtree, many private sellers can't offer any type of car insurance for a new car.
You may not be fully aware of the car's history and if you have an accident or a breakdown then having a temporary policy can be a real lifesaver.
To get comprehensive cover for the duration you actually want, a temporary policy is the easiest and often cheapest solution.
The cost of drive away insurance
For many new drivers looking for the best insurance deals, getting a one-off insurance policy can not only save you time but also money.
Driving a car without insurance not only puts you at risk to other drivers but if you're caught by the police the cost of fines and recovering vehicles can be too much for many to bear.
Like all insurance policies, the overall cost of a temporary policy is dependent on a number of factors. From the vehicle you want to be insured to your occupation, the price you pay for insurance can differ depending on your unique situation.
It's incredibly important to be as accurate as possible when getting a quote as it could you cost you money and even be considered an act of fraud if you knowingly enter the wrong information.
The cost of insurance also depends on the level of coverage you're after. With short term insurance, comprehensive covers comes as standard but you can also add affordable extras like cover for your gadgets and roadside breakdown assistance.
A temporary drive away policy can fit a range of situations and so we're confident you can find a policy to suit your needs.
Get hourly, daily and monthly policies. If you want to insure your new car while you organise annual insurance, a temporary policy is a great way to save time and money.
Start a quick and easy quote now and get temporary insurance in minutes.